Concessions and add-ons
Concession & Catering Equipment Rentals
CONCESSION EQUIPMENT rentals are a favorite addition to parties, religious celebrations, corporate events and school festival. Our concession machines are just like the ones you'd see at a movie theater, or State Fair and are easy to operate. When you rent from TES, you can be sure that your concession rental has been cleaned and sanitized and will be ready for your guests upon arrival. Browse the items below and click on the title or image for more information and to make a reservation.

FULL SERVICE CATERING- TES has been offering Live Grill catering services for over 10 years. We specialize in, on site live grilled event. From Burgers and Dogs to Ribeye Steak and Smoked chicken we have the experience and expertise to make your event a success. We work with all budgets from $10 to $50 per person. Let TES handle the heat in the kitchen while you take all the credit!
Why Choose Our Concessions and Catering Equipment?

Why Choose TES?

Our Concessions and Catering Equipment rentals are clean and easy to use.
Our Concessions and Catering Equipment rentals are safe and commercial grade.
We have several options of Concessions and Catering Equipment rentals to choose from.
We have a very easy to use online ordering process available 24/7.

Safety is our #1 Priority!
Our products are cleaned and sanatized between each use.
We set up equipment properly and in the safest area of your event.
We guarantee on-time delivery.
We are State Inspected, State Licensed and Insured
We deliver to the entire Middle Tennessee Area

Outside of Mid. TN? We can help you also call our office for details!
Carnival Concessions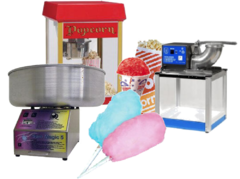 Event Catering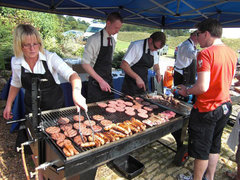 All rental items are provided and insured by Space Walk of Middle Tennessee.
You may often find you billing and communication coming directly from Space Walk.