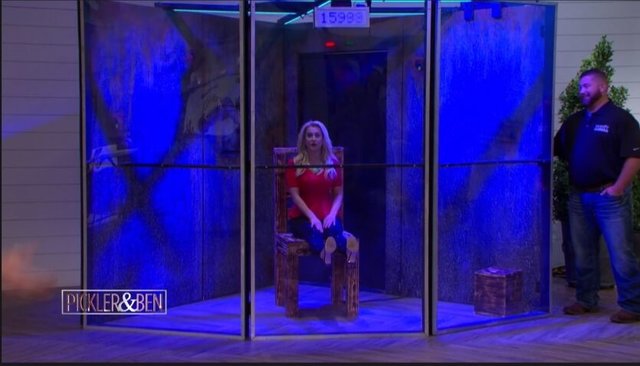 "The Chamber" Portable Escape Room
THE CHAMBER is the first ever PORTABLE single person escape room that is not fun for just the participant but also everyone around. That's right not only will the player have to fight the mental and physical challenges to escape, they must also fight the hecklers watching from outside.
THE CHAMBER can be setup indoors or out and only requires a space of approximately 12ft x 12ft. From your livingroom to the breakroom this game is fun for everyone.
Don't upset your guest with a mobile room that only accommodates 6 to 10 ppl per hour. THE CHAMBER can run up to 35 ppl per hour. Our gatekeeper will help to move your event along, while helping and sometimes heckling the player. Great for home parties, churches, schools, prom, or company event.